01 Jul

New Machine Shop in South America, Guyana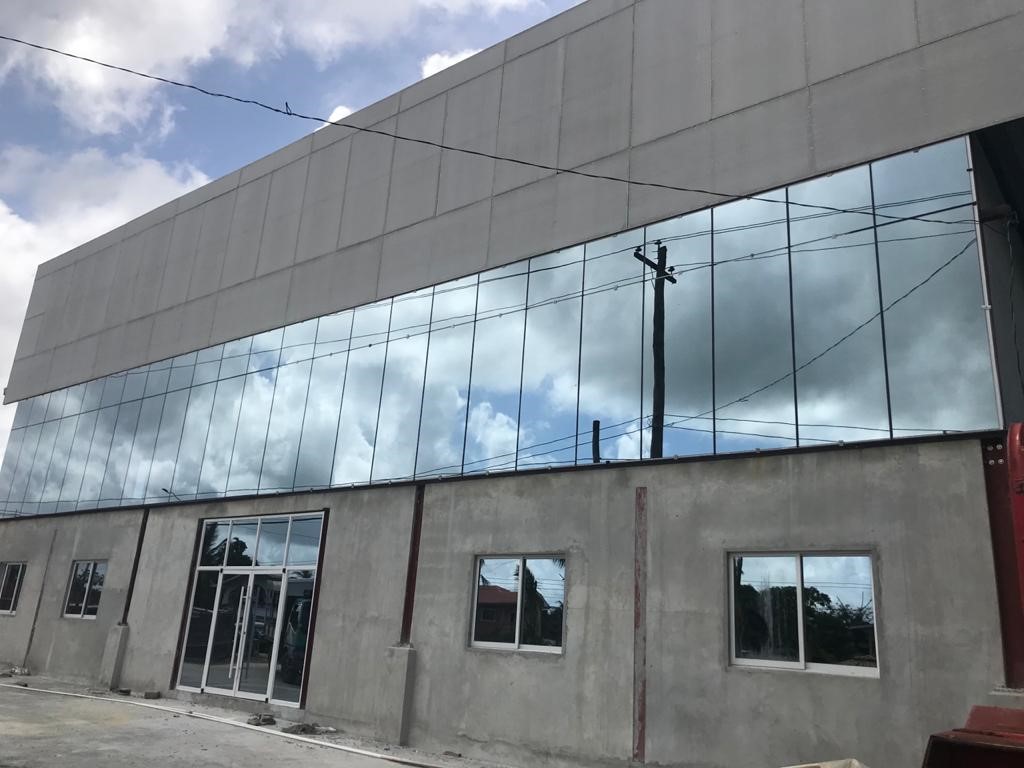 New Machine Shop in South America, Guyana
Machine Tech, Inc., from Houma, Louisiana, has partnered with Nexus Machining and fabrications, from Friendship, Guyana, where major oil has been discovered. The new partnership, Nexus Machine Tech Guyana, will offer the same quality and services that it's two parenting companies have offered for decades, minimizing our customers manufacturing downtime.
For 18 years, each entity has manufactured parts for either the oil and gas, mining and marine industries. Although Machine Tech and Nexus will continue to operate in their current locations, Nexus Machine Tech Guyana has already broken ground on their soon to be 15,000 sq ft water front facility off the Demerara River. Their goal is to have their 1st CNC machine up and running by Q2 of 2020.
"I am excited to partner with Nexus and bring Machine Tech to Guyana to help participate in the coming growth from the oil and gas field coming online, after surviving the latest downturn, I knew I had to expand internationally to diversify my business and stay competitive against my peers, a strong presence in Guyana is the perfect fit for my organization's long term strategic plan." Says Jonathan Pinell, CEO of Machine Tech, Inc. In Houma, Louisiana.
About Machine Tech Inc.
Founded in 2001, for over 18 years Machine Tech Inc. has been producing quality machine parts from over 3,000 unique designs. To date, the company, based in Houma, Louisiana, has produced hundreds of thousands of products and has been proud to deliver everything from prototypes to mass production parts. Their machine shop, which spans 25,000 square feet and has 27 machines and specialty services, servicing the Oil and Gas industry with less than a 0.001% rejection rate. Owner Jonathan Pinell has spent his career focused on putting concepts in motion and hands on finding solutions to challenging manufacturing problems. The Machine Tech Inc. Team are industry leaders in manufacturing parts in the Oil and Gas sector whom continue to set industry standards and provide exceptional customer service. By combining technical innovations with industry expertise, Machine Tech Inc. is able to deliver consistent quality at competitive prices.
About Nexus Machining and Fabrication Inc.
Nexus Machining and Fabrication Inc has been successfully serving clients in East Bank Demerara and beyond for over 20 years. Founded by Haniff "Greg" Mohamed, the company has built a reputation for delivering quality full-service fabrication and machine work, as well as exceptional customer service. Located in the outskirts of Georgetown in Friendship, East Bank Demerara, Nexus Machining and Fabrication Inc has experience working in all of Guyana's major industries including: commercial fishing, agriculture, automotive and the extractive industries including Gold and Bauxite.  From their base of operations in Guyana the company has a full shop as well as 100-foot dry dock and their own in-house foundry facilities. As industry experts, the company has been able to successfully work with many different industries over the years. Service orientated, Nexus Machining and Fabrication Inc values its customer service as equal to the products they deliver. This customer-focused business model has allowed the company to develop a large and loyal client base that returns to use Nexus Machining and Fabrication Inc's services time and time again due to their quality and professionalism.